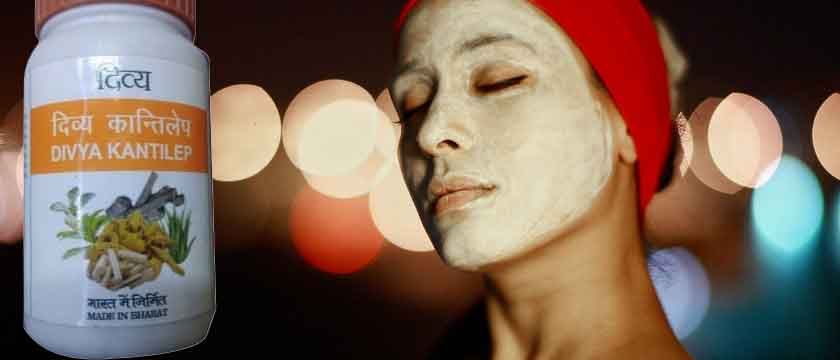 Overview of Patanjali Divya Kanti Lep
Patanjali Divya Kanti Lep is Ayurvedic medicine used topically for the treatment of skin problems such as acne, eczema, dark spots, burns, blemishes, wrinkles, anti-aging, and skin nourishment to prevent disorders naturally. You can revive the natural glow and shine within few usages or as prescribed by the specialist due to the availability of high-quality ingredients such as henna seeds, turmeric, jaiphal and other composition which can do wonders in improving the skin quality and health. It contains the astringent, antioxidant, moisturizing, and skin nourishing properties that enhance the facial luster and tone naturally. It is recommended to store it in a cool or dry place with no direct sunlight. Keep it out of children reach and should be stored in an airtight container to avoid moisture.
Ingredients of Patanjali Divya Kanti Lep
Patanjali Divya Kanti Lep contains numerous herbal compositions and we have specified the general ingredients underneath:
| | |
| --- | --- |
| Common Name | Scientific Name |
| Henna Seeds | Lawsonia Inermis |
| Amba Haldi | Curcuma Amada |
| Manjistha | Rubia Cordiflia |
| Jaiphal | Myristica Fragrans |
| Chandan Safed | Santalum Album |
| Sugandha Bala | Valeriana Wallichi |
| Sphatik Bhasma | Spatika1 Lingum |
| Katha | Acacia Catechu |
| Kapoor | Cinnamomum Camphora |
| Aloe Vera | Aloe Barbidensis |
| Black Cardamom | Amomum Subulatum |
| Javitri | Myristica Fragrans |
| Moti Pishti | Pearl Calcium |
**Above mentioned ingredient may vary from the actual product.
Benefits of Patanjali Divya Kanti Lep
Patanjali Divya Kanti Lep has numerous benefits as reported in various studies however, we have specified the best-reported benefits underneath:
Acne – A chronic skin problem that can lead to spots, pimples, inflammation, other skin disorders due to the excessive production of sebum an oily substance which is produced in the sebaceous gland that can be very painful and infect the skin and mostly adolescents get affected by this skin inflammatory disorder however, Divya Kanti lep has shown positive results in reducing the acne and improving the skin texture within few usages but results vary from individuals and should be used under supervision
Dark circles – Several factors cause under eye dark circles such as stress, anxiety, deficiency, genetics, and other disorders however, Kanti lep nourishes the skin to revive the skin glow and tone due to the high amount of minerals and vitamins present in the composition of it naturally. Few studies suggest it relaxes the stressed cells and tissues to revive the damaged caused by stress
Wrinkles – The primary reason for skin wrinkles is aging and lack of elasticity in the skin tissue but it can be nourished by using Kanti lep regularly as it revives the damaged skin tissues and cells to have young and vibrant skin naturally. It rejuvenates the skin and expells toxicity from the skin pores within few usages
Scars – Divya Kanti Lep acts as a cooling and soothing agent in eliminating the scar formation and healing the affected skin area but it should not be applied on the open or fresh wound as it can lead to irritation and burning sensation
Eczema – You can use it to nourish and moisturize the skin to reduce the eczema symptoms such as irritation, itching, reduce inflammation, and red patches however, results vary from individuals and severity of the disorder
Side effect of Patanjali Divya Kanti Lep
Patanjali Divya Kanti Lep is safe and well tolerated by the individuals however, few studies suggest the severe side effect after using it due to the excess usage or allergic to any of the ingredient and we have specified some of the commonly reported side effects underneath:
Skin Rashes
Burning sensation
Blisters(Very rare)
Reddishness
Extreme dryness
Itching
Stretch marks
**Patanjali Divya Kanti Lep is for external use only.
How to use Patanjali Divya Kanti Lep
Patanjali Divya Kanti Lep usage depends on several factors severity of the problem or disorder, skin type, texture, and other reported factors however, we have specified the general procedure of using Divya Kanti lep underneath:
Take 1 teaspoon of Divya Kanti lep
Add the powder in about 50ml of rosewater or fresh water
Stir the mixture till it forms a paste like consistency
Apply the paste over the face or skin
Leave it for 15 – 20 minutes
Wash the skin with running water
Pat dry the skin
Use it thrice a week for best results
Note: It should not be applied to an open wound similarly, it should not be kept for more than 30minutes to avoid any complication.
Price of Patanjali Divya Kanti Lep
Patanjali Divya Kanti Lep can be easily purchased through the online or nearby store at a nominal cost of USD 6 and INR 70. Generally, Kanti lep has an expiry of 12 months from the date of manufacture however, we recommend to check the packaging for more information.
Buy Patanjali Divya Kanti Lep
To buy Patanjali Divya Kanti Lep click on the link mentioned below:
Patanjali Kantilep Churna -50g (1 X 50) – Pack of 1

Disclaimer: Nothing in this article is to be construed as medical advice, nor it is intended to replace the recommendations of a medical professional. For specific questions, please consult a specialist for the advice.