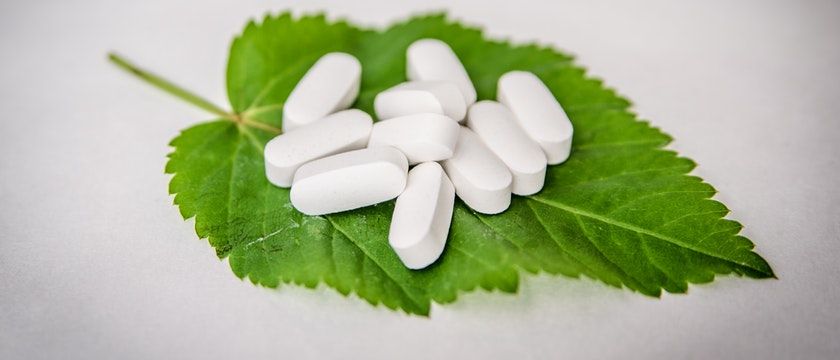 Overview of Himalaya Yashtimadhu
Himalaya Yashtimadhu contains the key ingredient 'Licorice' which is an essential herbal product in Ayurveda treatment and is being manufactured by Himalaya company. It doesn't contain any artificial or impurity which makes it a unique composition. Yashtimadhu has shown significant results in the treatment of ulcers, gastric problems, and other stomach related problems. It contains the several medicinal properties such as anti-inflammatory, anti-depressant, anti-pyretic, anti-oxidant, anti-bacterial, analgesic, and anti-ulcerogenic which has shown positive results in curing health problems. It is recommended to store it in a cool or dry place with no direct sunlight. Keep it out of children reach and do check the expiry date on the packaging. You can easily purchase it through the online or nearby market at a nominal cost.
Benefits of Himalaya Yashtimadhu
Himalaya Yashtimadhu has several health benefits as reported in the studies and research conducted on yashtimadhu. We have specified some of the best-reported health benefits underneath:
Acid Reflux – Have you tried using antacids or acidity medicines to cure the acid reflux condition however, it has provided you the temporary solution then you should try using Himalaya Yashtimadhu to prevent and cure the acid reflux problem. It acts as a natural antacid solution by decreasing the irritation to the peptic mucosa and HCL levels in the stomach
Stomach Ulcers – It is a very common health problem due to the unhealthy diet and lifestyle but it can be cured and prevented by consuming yashtimadhu regularly or as prescribed by the specialist due to the anti-inflammatory and anti-ulcers properties which can do wonders in the treatment of stomach ulcers. It has shown significant results in reducing the inflammation of the stomach lining and ulcer healing properties. Some studies suggest that Yashtimadhu has anti-helicobacter pylori properties which help in combating the problem caused due to H.pylori
Aphthous Ulcers – Himalaya Yashtimadhu has shown tremendous results in reducing the aphthous ulcers within few dosages due to the strong composition of natural compounds in it and anti-ulcer properties
Drug-Related Gastritis – The excess use of aspirin and NSAIDs can lead to severe gastritis problem and damage the inner lining of the stomach however, you can heal the ulcers and reduce the gastritis problem naturally by consuming Himalaya Yashtimadhu regularly or as prescribed by the specialist
Other health benefits have been specified underneath:
Mild laxative
Blood purifier
Brain Tonic
Reduce LDL levels
Boost immune system
Anti-depressant
Anti-pyretic
Anti-emetic
Side effects of Himalaya Yashtimadhu
Himalaya Yashtimadhu is safe and well tolerated by the individuals however, some studies suggest the severe health problems which need medical attention on priority. We have specified some of the reported side effects underneath:
Hypertension – It is a condition in which high pressure of blood hits the arteries causing severe damage but it happens only if you have consumed excess dosage of yashtimadhu and have a prior hypertension problem
Indigestion – Few individuals have reported the indigestion problem post consumption of yashtimadhu regularly due to the intolerance of the digestive system to absorb it. You may observe bloating, constipation, diarrhea, and other digestion related health problem within few dosages
Pregnancy & Breastfeeding – It is recommended to consult a specialist for the advice before consuming it to avoid any complication and damage to the fetus or infant health. However, it is safe and well tolerated by the pregnant women as reported
Loss of Libido – Recent studies suggest that excess consumption of yashtimadhu can lead to loss of libido however, this condition has very rare evidence to justify the side effects of it
Allergic Reaction – It is recommended to consult a specialist before consuming it as some individuals have reported the allergic condition post consuming yashtimadhu such as itching, red patches, redness, and blisters(extreme condition). You may observe this condition within a few dosages
Dosage of Himalaya Yashtimadhu
Himalaya Yashtimadhu dosage depends upon several factors such as height, weight, age, and severity of the problem however, we have specified the general dosage underneath:
1 – 2 tablets twice a day
With lukewarm water
After meals (Before meals for the gastric problem)
Note: It is recommended that you should not consume more than 4 tablets in a day to avoid any complications.
Buy Himalaya Yashtimadhu
Himalaya Yashtimadhu can be easily purchased by clicking on the link mentioned below:
Disclaimer: Nothing in this article is to be construed as medical advice, nor it is intended to replace the recommendations of a medical professional. For specific questions, please consult a specialist for the advice.